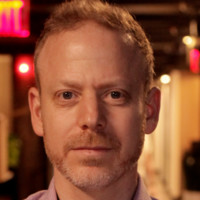 Nick Kolba is a pioneer of web platform and open source tech in finance. He created his first Javascript framework in 1999 and has been hooked on the web ever since.
At Reuters, Nick led digital transformation efforts for the financial desktop and began creating interop protocols to enable rich workflows between native and web applications.
As HTML5 emerged as a viable alternative to native, Nick began experimenting with embedding Chromium into the financial desktop and in 2012 shipped the first embedded Chromium engine for a major financial product. Around this time, Nick also led the creation of the Eikon App Studio - one of the first financial App Store platforms in-market.
In 2017, while CTO at OpenFin, Nick built on his experience of chromium, app stores, interop protocols, and open source development to lead the creation of the FDC3 standard. He chaired the group till 2021 and remains an active contributor and maintainer. He has also created multiple implementations of FDC3 including two open source desktop agents and a public App Directory implementation.